"So you own Office 2013 and you use WordPress? You're in good company because just about every business today uses Microsoft Word, and WordPress is the most popular content management system in the world!"

In this Office 365 tip I show you how to very easily publish your content from Microsoft Word directly to WordPress. In addition to WordPress you can also publish to the following blog engines: Blogger, SharePoint, Telligent Community, TypePad, and other blog engines that support the MetaWebLog API. In this tip I stick with WordPress but the steps are very similar for other blog engines.
If you don't already own the Microsoft Office suite, I would encourage you to sign up for a free 30 day trial of Office 365.
Click on File.
Click on Share -> Post to Blog -> Post to blog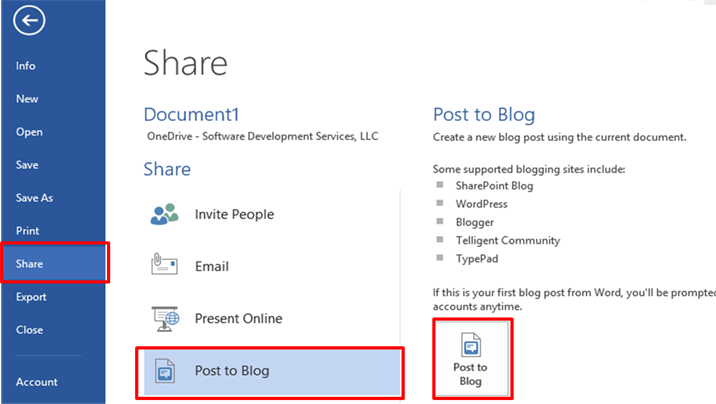 The "Register a Blog Account" dialog box appears. Click Register Now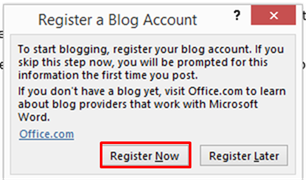 The New Blog Account Modal appears. In the combo-box, select WordPress. Click Next.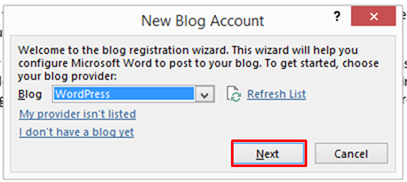 The New WordPress Account Modal appears. Enter your WordPress URL and your credentials. Click OK.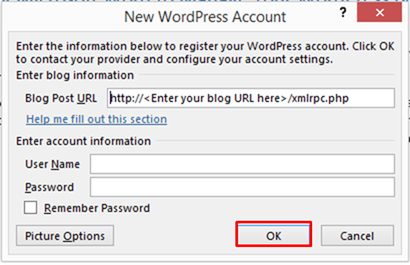 If you setup your account correctly you will see the following dialog box. Click OK.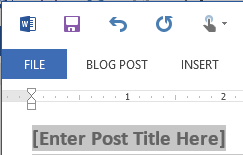 Finally, your document will open in a new instance of Word. Make any necessary formatting or content changes. Don't forget to give your blog entry a title!
When you are ready to publish simply click Blog Post -> Publish, with the option to publish as a draft document. Fortunately you only need to go through the first two steps to publish your content to your WordPress blog.
Want to learn more about Office 365? Be sure to sign-up for our free instructor guided Office 365 training webinars hosted every week by SDS.